Lusophone Micronations World Cup ends Sunday; the Empire is out.
The "'Lusophone Micronations World Cup"' was the 1st CFM World Cup, the championship for micronational football teams organized by micronations from the Lusophone Sector. It took place in People's Republic of Bugolavija from 11 to 29 April 2018, after the micronation created the MFC – Micronational Football Confederation.
The group stage took place from 11 to 17 April 2018: each team played two games. Competing in group D, the Empire debuted in match against the simulationist-historical-modelist micronation Kingdom of Italy, in a balanced game where the Empire managed to take more advantages and to arm more possibilities of attack. After 10 minutes, Mauricio Ussica opened the scoring for Karnia-Ruthenia. The game remained fierce until Eloy Strada extended the advantage to the Empire. Maurício Ussica scored his second goal in the match and the national team of Karnia-Ruthenia won by 3 to 0.
In the second match, Karnia-Ruthenia faced the Kingdom of Asgard. The first half of the match started well, but with the Asgardian side showing synchrony, Johann Glockner scored for Asgard at 15 minutes. The Karno-Ruthenian team disorganized after the opponent's goal, making it difficult to draw the match. Phillip Schwarz did not loose the opportunity and scored again for Asgard two times. The Karno-Ruthenian team tried to change the score, making a fierce second half, but it was not enough and the Asgardians won. After this match, Asgard secured first place in Group D with 6 points, followed by Karnia-Ruthenia with 3 points.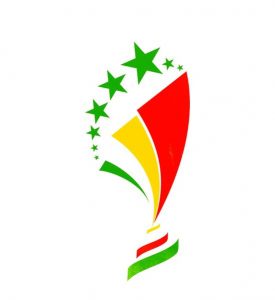 In a controversial game, the Empire was forced to confront for the second consecutive time Asgard, being the only two teams that did not faced teams of other keys in the World Cup by a gross mistake of the organization. The classic was repeated and within four minutes Asgardian team – which is one of the favorites for the title – managed to make their first goal. Phillip Schwarz was the scorer. The Karno-Ruthenian players spent the break getting a rerun of the team's tactical organization and regained a solid organization when the game started again. At 28 minutes Phillip Schwarz received the perfect pass and scored the second goal for Asgard. Asgard dominated the game and with 40 minutes Phillip Schwarz scored again, extending the score to 3 to 0. In the second half Karnia-Ruthenia did not miss the opportunity and with 46 minutes Mauricio Ussica scored a goal. Asgard continued to dominate the game, demonstrating more tactical organization than the Karno-Ruthenian team, but a failure in the Asgardian gap gave Guido Veracruz a chance to score with 88 minutes. Karnia-Ruthenia still tried a drawn, but failed. 3 to 2 for Asgard, who qualified for the semifinals.
The World Cup will end on 29 April at 16h00 in a match between Asgard and the host Bugolavija.