Second Libertian Courts Convoked!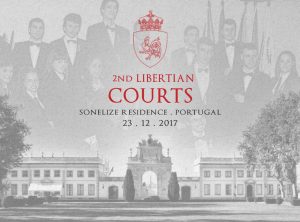 His Royal Highness, the Duke of Libertia, convoked this evening all members of the Libertian Aristocracy and the Regional Government to participate on the "II Libertian Courts" in Sonelize Residence, the Honorary Consulate of Libertia in Portugal – and personal residence of the Ducal Couple. It will take place on 23 December 2017.
The courts will deal with matters of internal and external importance of the Duchy of Libertia more specifically, the re-election of the Vitruvian Council, restructuring of the aristocracy, welcoming of the new members, political stance in the micronational world and matters dealing with the Ducal Collection Museum.
A report will be published on the 27 December.