Imperial Diet reopened; Micronational Summit in São Paulo!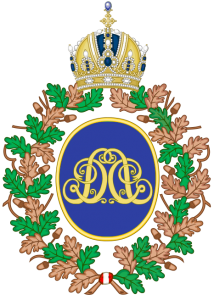 Without further admonition, His Imperial Majesty the Emperor-King reopened the Imperial Diet, summoning some of its original members, with the exception of the former Imperial Chancellor, who is currently being tried for his conduct during the exercise of the office and the Regent Anton of Tsechia, due his inactivity.
With the publication of Imperial Decree n. 127-2018, the House of Peers become headed by His Royal Highness, the Duke of Appinfeldt, who became the second Chancellor of history and therefore Head of Government of Karnia-Ruthenia. In House of Representatives, as already mentioned, the Regent Anton of Tsechia will no longer be among the members of the house, being replaced by Prince Carlo of Lamburg.
After two months and nine days without a parliament, the order is reintroduced into the Empire through patriotic acts of national interest and relevance against envy and vanity. In addition to the reopening of the parliament, the Empire will go further in its activities later this week.

On a tight schedule, the Emperor-King concluded his participation in the opening of the II Micronational Republican Congress, headquartered by the People's Republic of Bugolavia and is preparing to participate, this time accompanied by the Empress, of the II Micronational Summit of São Paulo. The meeting will be attended by the leaders and representatives of Karnia-Ruthenia, United Provinces of Mauricia, R.U.P.A. and the Império Alemão, a simulationist and historical-modelist micronation.