Duke of Libertia and his film debut.
His Royal Highness, the Duke of Libertia, has always been known for his appreciation of the arts as well as for his artistic talent. His works on micronationalism are spread across the globe, but he is especially recognized for having developed the national symbols of the empire that he helped to build. Parallel to this, the Duke of Libertia has already given interviews to radio and television due to his success in photography exhibitions and the success of his YouTube channel (Skilo) and, finally, His Royal Highness made his film debut.
Produced by Popsec Studio, "Razão de Viver" ("Reason to Live") is a documentary short film directed by Lourenço Baptista, choreographed by the Duke of Libertia and written by His Highness, Prince Alexandro of Libertia, brother of the Duke of Libertia. Produced and launched on the Madeira Island, Portugal on 24 November 2017 at the Jesuit College of Funchal, it was supported by the Department of Art, Design and Multimedia of the University of Madeira.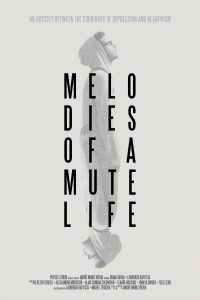 In the documentary, nine interviewees are suddenly faced with a question: What is your reason for living? Listening to the thoughts of several unique minds, "Razão de Viver" is a documentary that explores a wide range of subjects such as Man, the search for happiness, art, money, education and God. The interviewees were Agostinho Soares, Carolina Matos, Cristiana de Sousa, Carina Mendonça, Moisés da Silva, Hugo Olim, Victor Martins and the world-renowned micronationalist, Prince Renato of Pontinha.
But the rising film career of the Duke of Libertia already reaches beyond the Empire and Madeira Island: the second short film of His Royal Highness, "Melodies of a Mute Life" will be projected on 18 January 2018 in the event "Depresija Nav Spēlē" ("Depression Is Not A Game") in the Jauniešu iniciatīvu centrs "Mērķis" ("Center for Youth Initiatives") in the city of Sigulda, Latvia.